California has unique challenges for home builders. From earthquakes that can happen statewide to potential for mud slides, fires or extreme sun wreaking havoc on a home in certain areas, many builders will slap up an easy, cookie-cutter solution.
That isn't the case at Dahan Properties. In fact, Mayer Dahan, CEO of the parent company bearing his name, envisions a world where custom-built luxury won't sacrifice on environmental friendliness. Even in California where building can be more difficult than any other state in the nation.
Living Green in LA
Being environmentally minded goes far beyond reusable shopping bags or recycling your newspaper. For savvy eco-friendly folks the term Green extends into most if not all aspects of their home as well.
Dahan Properties' sustainability efforts are wide and varied. They use reclaimed wood and recycled tile, not to mention they are advocates for installing solar panels to make use of southern California's most accessible resource – the bright, almost year-round sunshine!
I'm a firm believer that every contribution makes a difference and I encourage everyone willing to give back to get involved.
Responsibility isn't just about being Green, however. Dahan bases his company on the theory of "Corporate Karma" and prides himself on giving back in a big way.
Giving Back in a Big Way
His company branch, The Dream Builder's Project, has already given back over $25,000 to eight national or regional charities. And that's just since the Project was established in October of 2013!
He's able to do this through corporate and employee involvement as well as financial donations. Dream Builders is funded by Dahan Properties – 5% of all proceeds go direct to The Dream Builder's Project.
Employee participation in The Dream Builder's Project is mandatory for everyone working at Dahan Properties and Mayer leads the charge!
According to their website, the Project has already organized "food drives, clothing drives and have successfully executed our first inaugural Flash Mob Charity, which fed over 100 individuals in need throughout Los Angeles. Aside from providing aid to the homeless, we are continuously contributing to nonprofits that provide relief, awareness and solutions."
Get Involved, Give Back
Nothing makes a better Joycott than a company that simultaneously shows pride in their community, employees and the environment. Dahan Properties embodies all of these things and more.
"I'm a firm believer that every contribution makes a difference and I encourage everyone willing to give back to get involved," he says.
Thanks for showing us how to start making that difference by simply changing the way we think about real estate development!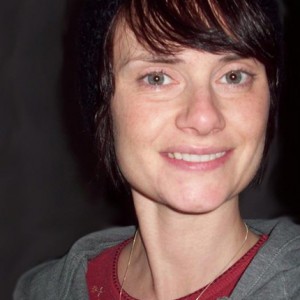 Read more