Founded by two Chicago natives, Hinsdale, Illinois-based Marty Casey Silver Elements Collection combines music and fashion with integrity.
Their unique and trendy designs allows customers to be fashion-forward while helping to restore ecosystems through the Global Releaf project. Global Releaf is the response to a myriad of issues including wildfire, and the destruction of wildlife habitats.
Rock star Marty Casey's interests in music and fashion, combined with his concern for the environment, were integral in his decision to team up with fashion veteran Marla Zegart to develop a line of jewelry and accessories.
Fashion Savvy
Marla Zegart began her career as a buyer with Chicago's Carson Prie Scott department store before rocketing to upper management at Spiegel where her leadership and vision helped establish Spiegel as a beacon for fashion-savvy women everywhere.
While Marty Casey shot to fame on CBS's hit reality show Rockstar: INXS, Marty has been involved in the music industry for years; his band the Lovehammers has toured with some of the best, including Nickelback, Interpol, Cake, and Jerry Cantrell.
Rocking Out
Casey and Zegart take their inspiration from Casey's prolific music career, and they translate that inspiration into fashion-forward jewelry and accessories.
Their collection offers customers a wide range of rock and roll chic earrings, rings, necklaces, bracelets, and charms, along with leather goods, and handcrafted scarves.
MCSE selected a manufacturer who will only purchase silver from registered and certified companies that are committed to human rights.
Global Releaf
While on Rockstar: INXS Casey introduced his original tune, "Trees" to much acclaim, so it is no surprise that every purchase from the collection supports the work of the American Forests Global Releaf reforesting projects.
American Forests is the nation's oldest non-profit citizens' conservation group. Their Global Releaf project has completed restoration work in all 50 U.S. States, and in 44 countries around the world since the project's inception in 1990.
Global Releaf has helped to plant more than 44 million trees in critical areas.
Millions of acres of U.S. forestland are under the control of public forestry agencies, and all too often natural disasters and past land-use practices have ruined the forest.
Many public agencies would like to restore these sites, but lack the necessary funding to do so. By teaming up with Global Releaf the Marty Casey Silver Elements Collection enables the expansion of existing reforesting efforts.
It is small businesses like Marty Casey Silver Elements Collection that allow consumers to help the environment.
Casey and Zegart remind us that modern life is based on using nature's resources, and it is our responsibility to use these resources in moral and ethical ways.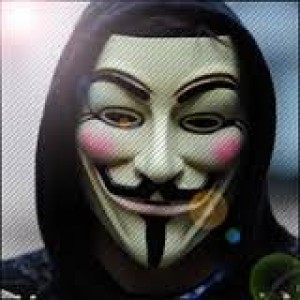 Read more